If you have an office space, artificial grass dubai is a good choice for interior design. It creates a calming and serene environment and offers low maintenance cost. It can increase productivity in your office and create the ultimate chill-out space. You can also install it in your outdoor spaces.
ARTIFICIAL GRASS HAS LOW MAINTENANCE COST:
If you're interested in using artificial grass in your interior design, it's important to understand how it is made. Artificial grass is made from synthetic polyethylene fibers and natural gas. The gas goes through a process called "cracking" to convert to ethylene. While the process can save money and energy for the environment, it also creates emissions and waste.
Aside from the aesthetic benefits of artificial grass dubai, it also offers many other advantages. For starters, you won't have to deal with pests or other unpleasant odors. Plus, you can practice yoga or other exercises right on the grass, which will help keep you healthy and stress-free. Furthermore, it is made from materials that are non-toxic and free of VOCs. This makes it a healthier option for your interior, and it also eliminates the costs associated with watering and fertilizing.
Another benefit of artificial grass is that it doesn't need drainage and irrigation systems. In addition, it is very durable and safe for children and pets. Since it's made from fine synthetic fibers, it doesn't shrink or fade, even when exposed to sunlight. In addition, it gives a realistic look of grass, which means it won't look fake at all.
Artificial grass for interior decoration is easy to install. No grading or leveling is needed, and the process is quick and simple. You won't have to worry about the mud and dirt and it's a low-cost option for a beautiful, comfortable floor.
If you want to add an aesthetic appeal to your interior design, artificial grass is an excellent choice. Aside from being maintenance-free and attractive, artificial grass also creates a beautiful, green environment. Because it isn't affected by seasonal changes, artificial grass will maintain its lush green look all year.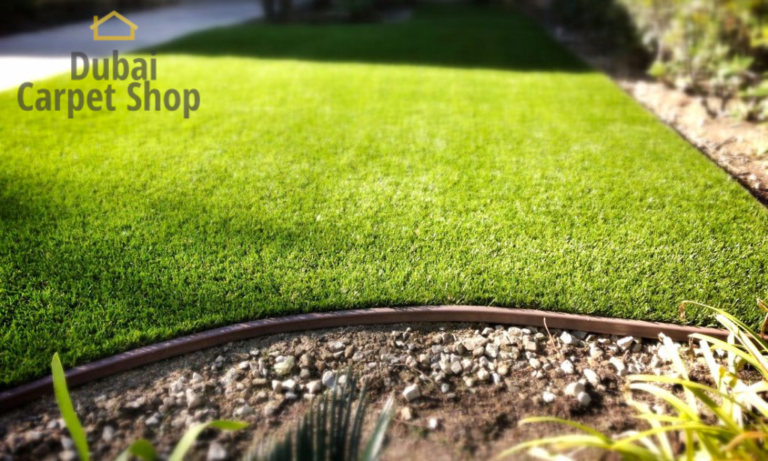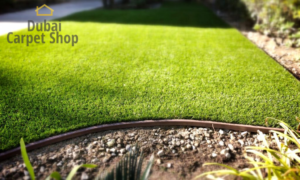 ARTIFICIAL GRASS CAN BOOST PRODUCTIVITY IN OFFICES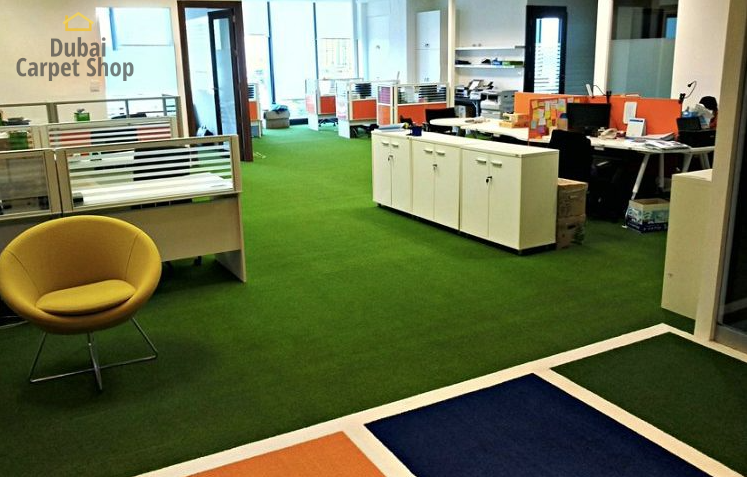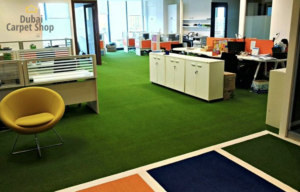 The installation of artificial grass in an office can be a great way to brighten up the office space and boost productivity. Most employees spend most of their day in their offices, and grass can encourage employees to take a break from their monitors and get some fresh air. It can also create a more cohesive atmosphere between team members.
The benefits of artificial grass are many and varied. It is an excellent option to increase visual appeal in a space while also keeping the environment clean and safe for employees. It is just as soft to touch as real grass and can give your office a more relaxing vibe.
Another major benefit of artificial grass for offices is that it can be used indoors or outdoors. A greener work environment is an excellent way to boost productivity and make employees feel happier. A recent study conducted by Harvard University found that employees are more productive when they are surrounded by plants.
While it is true that office decor varies by location, industry, and size, there are some common features. All offices strive to avoid creating a dull environment. Installing artificial grass in an office will give employees a more pleasant, professional look.