Vinyl Sheet Flooring Dubai is a type of flooring that consists of large, continuous sheets. It is completely waterproof, unlike vinyl floor tile or planks, which are made of interlocking strips that are susceptible to water damage. It is ideal for a variety of applications, including floors, kitchens, and bathrooms. It is also very easy to install.
Is sheet vinyl waterproof
When buying vinyl flooring, you should look for a waterproof warranty. This warranty covers the actual vinyl product, not the adhesives or subfloor underneath. In addition, it does not cover damage to the subfloor or other surrounding areas. Make sure you read the warranty carefully before buying. This way, you can make sure your vinyl flooring is waterproof and stains will not show through.
This type of flooring is easy to clean and comes in a variety of patterns. However, you should make sure you hire a professional installer for installation. Installing it yourself can result in bubbles or other imperfections in the surface. One of the most popular types of waterproof vinyl flooring is vinyl plank flooring. Many people choose this type of flooring due to its realistic look and ease of installation.
Versatech by Mohawk offers waterproof vinyl sheet in tile and wood designs. It also has a Spill and Stain Guard wear layer. Versatech Vinyl Sheet is scratch and stain resistant and requires very little maintenance. This product also has a comfortable foam backing for added support. It is also impact sound-absorbing.
Another type of waterproof flooring is luxury vinyl flooring. The waterproof material comes in tile or plank form and can be installed either in a glued or loose lay method. The latest designs look incredibly realistic and convincing over other types of flooring. There are many different types of luxury vinyl flooring available today. If you're wondering whether vinyl is waterproof, you should look into the different types available.
Another type of waterproof flooring is wood-plastic composite vinyl planks. These flooring materials are made from wood and plastic and are waterproof. These waterproof floors are perfect for busy homes and can be installed just about anywhere. You can install them in bathrooms, kitchens, and even basements. And because they are waterproof, you won't need to worry about stains.
The water resistance, ease of installation, and growing variety of design options are just a few of the reasons why vinyl flooring has become so popular. It can even mimic the look of wood and stone! In addition, the design options are almost limitless. With vinyl roll flooring, you have virtually unlimited design options, unlike LVT or wood, which has limited color choices.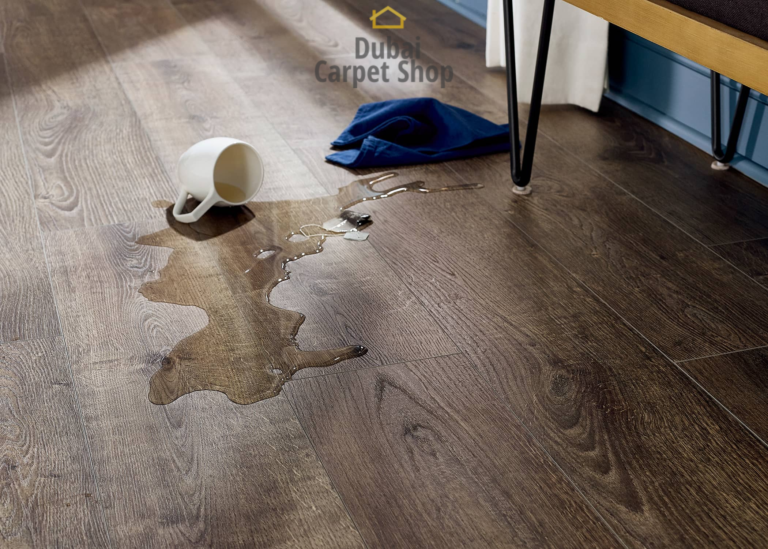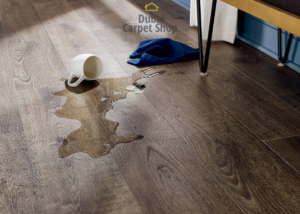 How to install vinyl sheet flooring
The first step to installing vinyl sheet flooring is preparing the floor. Clean the floor and make sure that there are no bumps or low spots. If necessary, use a pry bar to remove any trim that is obstructing the floor. Next, fill in the low spots with concrete filler. If you have uneven concrete, use a brown builders paper to cover the surface. This will allow you to see the old floor edge on all sides. Then, use a straightedge to trace the edges of the room and cut the vinyl sheet accordingly.
To install vinyl sheet flooring, you'll need to remove the old flooring and subfloor. You can either use a clueless or a glued option. Once you've determined which one to use, apply adhesive to the sheet. Once you've applied the adhesive to one side of the sheet, roll it back up and press it firmly to the floor. Repeat the process with the second side of the flooring.
Once you've decided which vinyl sheet flooring is best, you can start installing it. First, make sure that the subfloor is smooth and even. If the subfloor is uneven, it might be necessary to use underlayment. Afterwards, roll the vinyl sheet over the adhesive. Make sure that you do not drop the sheet as this will introduce air bubbles.
Before applying adhesive to the floor, you should cut the sheet to fit any obstacles that may appear on the floor. Then, you should use a sharp utility knife to cut the sheet around the object, leaving a small gap between the two pieces. To cut the vinyl sheet, you can also use a Mr. Clean Magic Eraser or utility knife to melt the adhesive.
If you're planning to install vinyl plank flooring, you should follow a pattern and decide where the seams should meet. When the sheet is unrolled, you should let it acclimate in the room for 24 hours before installing it. This will ensure that the vinyl sheets are more flexible and easier to lay on the subfloor.
What is sheet vinyl Dubai?
Vinyl sheet Dubai is a versatile floor covering that can be installed in a variety of rooms. It is water resistant and can be easily installed in wet rooms like kitchens and bathrooms. Its flexibility makes it ideal for DIY projects. It is also easy to install and comes with two different installation methods: loose lay and glue down.
When installed correctly, vinyl sheet is easy to clean. It is available in tiles, planks, and sheets. Tile-look sheet vinyl provides the look of expensive tile flooring without the high cost. It also replicates stone flooring with different colors and tile shapes. The sheet vinyl backing also prevents the floor from warping.
Vinyl sheet is also ideal for homes with pets. Many of the products are water-resistant and have wear layers that prevent scratching. This eliminates the need to clean scratched nails or vacuumed messes. Some even come with textured surfaces to prevent paws from slipping. The material is resilient, ensuring that pets stay comfortable and happy.
Water-resistant sheet vinyl offers protection against spills, stains, and scratches. It is also a good choice for bathrooms, kitchens, and laundry rooms. Vinyl sheeting is available in both tile and plank shapes, which mimic wood, tile, or stone flooring. It is an excellent choice for kitchens and bathrooms, as it is a durable and water-resistant material.
Vinyl sheet flooring is a durable, low-maintenance flooring option. It doesn't stain easily, and requires only occasional cleaning. It is similar to linoleum flooring but more durable. It is also kid-friendly and comes in a variety of realistic styles. Its ease of installation and durability makes it an excellent choice for families with children.