Decorate Your Walls With Our Luxurious Wall Cladding in Dubai, UAE
Wall Cladding involves layering one material on top of another to create a surface on a wall. Cladding prevents water damage to the walls and interior fittings of a room or building or prevents water leaks that could be dangerous to people moving within the building. Wall coverings come in different types, shapes, materials, textures, and sizes for the interior [wallpaper] and exterior [application of materials] of buildings. Paneling & Cladding is used almost exclusively as a control element to prevent water damage to the walls and interior finishes of a room or building, or to allow water to escape, which could be a hazard to people moving the building. In construction, paneling or cladding refers to coating one material with another for aesthetic and functional reasons. The cladding acts as a control element and protects the building from the weather. Wood cladding has eastern white pine, plywood, clapboards, cedar, and redwood. Metal cladding is available in aluminum and galvanized steel.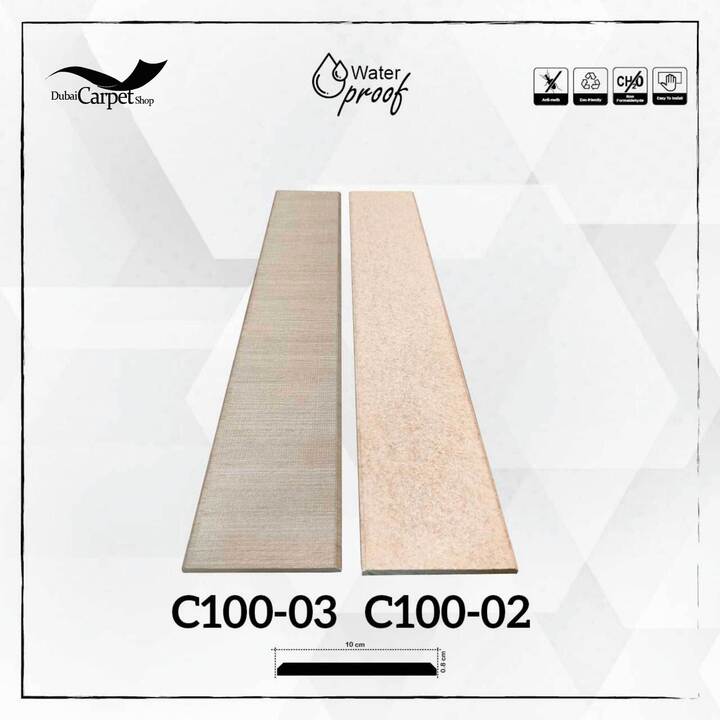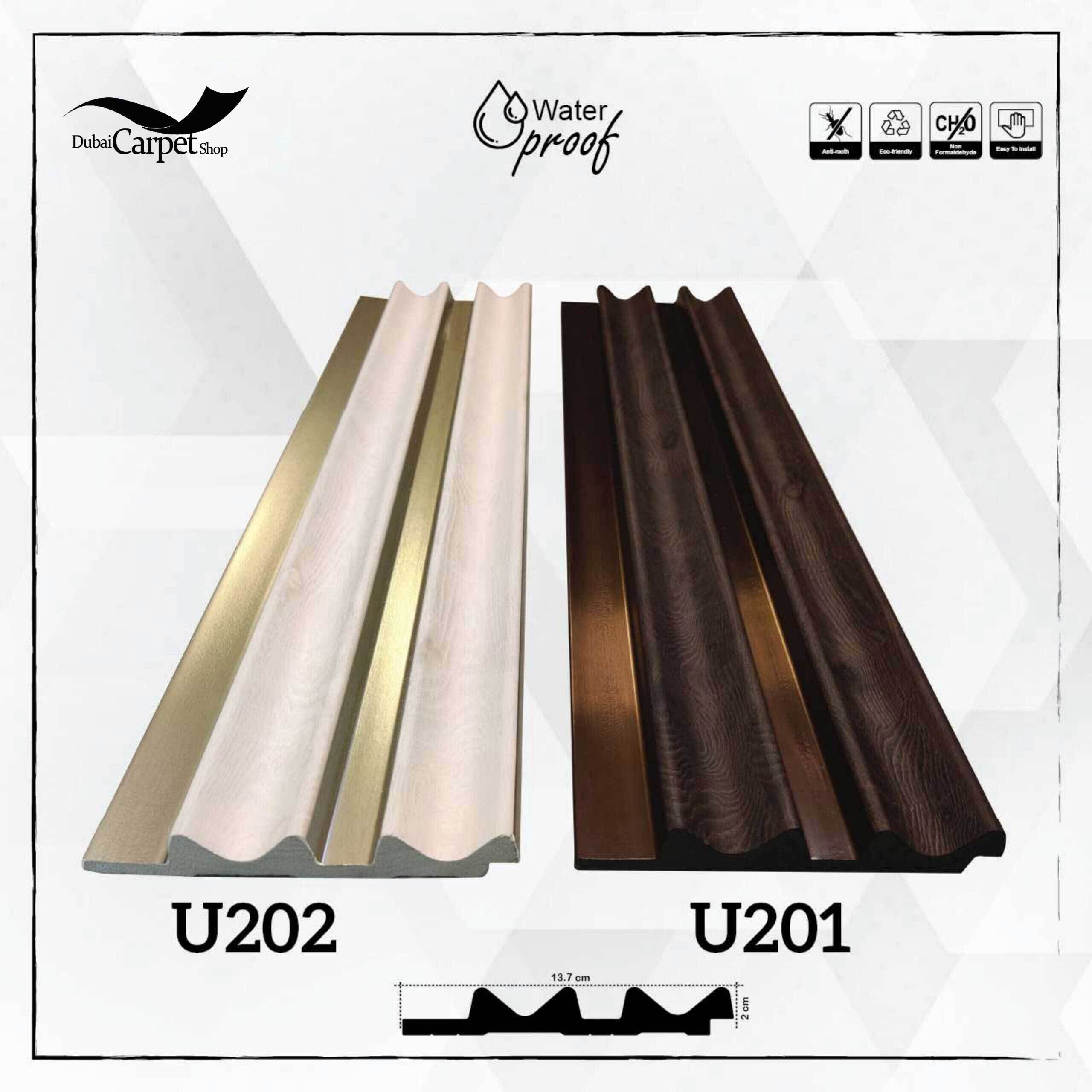 We Provide Best Wall Cladding Products & Services all UAE
Want to buy Custom Made Wall Cladding items in Dubai and other parts of the UAE? Cladding does not provide an aesthetically pleasing appearance to your walls but increases the value of your property via home or office. Home Cladding can add instant appeal to a property and create a coordinated look with shades that complement existing trim, windows, and doors.  Why not create or choose a contrasting color for the trim to create a custom look for your home? We've got several styles, colors, patterns, and textured wood grain looks to complement the interior design of your space. Therefore, If you want to install  No wonder cladding of walls has become a popular choice for architects, homeowners, and home designers throughout contemporary architecture. Flexibility in design and color, natural textures such as brick or wood, and their unique appearance set them apart from other building material choices, yet durable enough to last for decades.
Protect Your Walls With Our Highest Quality Wall Paneling & Cladding in the UAE
To choose the correct cladding, you should consider different configurations, finishes, looks, and colors. Start by identifying which parts of your home or building need cladding, and note which areas are more likely to be exposed to extreme heat, cold, rain, or sun.  We've got multiple wall cladding designs, patterns, textures, and colors to protect your walls from water damage and leaks. This cladding can increase the life & beauty of a space by improving the safety and aesthetics of walls. In addition, this cladding can also protect your home from all external hazards and prolongs its life. Simply put, the purpose of wall paneling & cladding is to protect the structure of a building from harsh weather conditions and adverse weather conditions. You can choose Custom Made Cladding for your walls to suit your needs, preference, and budget. We'll provide your favorite cladding designs & colors at reasonable rates in our online store. Therefore, explore our website to order the best cladding for your walls at cheap rates in the UAE.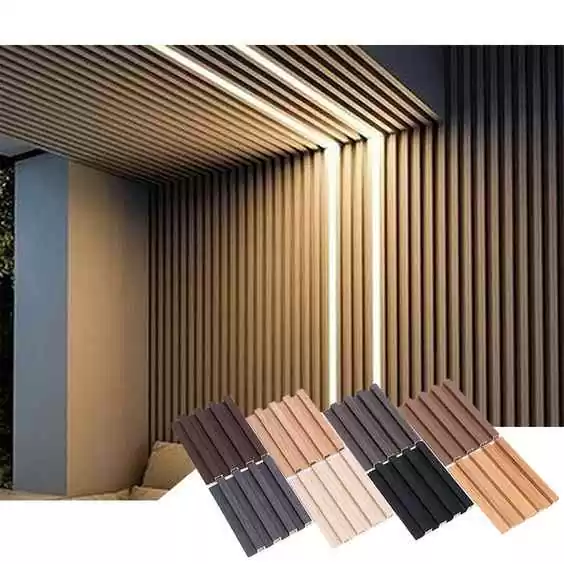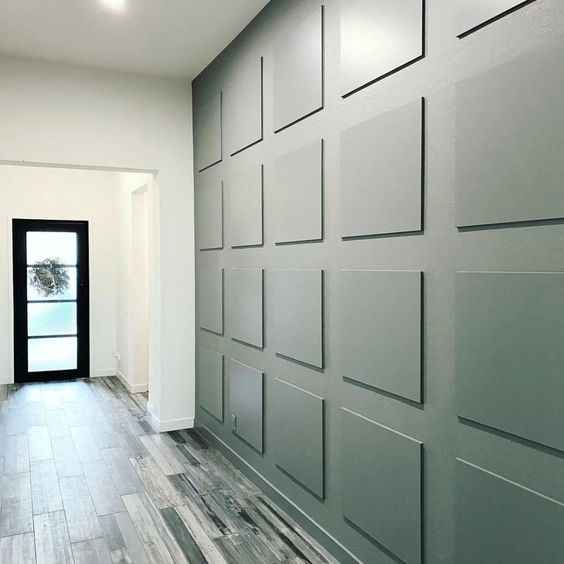 Checkout The Outstanding Features & Designs Of Wall Cladding in the UAE
Want to decorate, renovate, or update your wall décor? If yes, check out our premium wood wall cladding services in Dubai, Abu Dhabi, Sharjah, Ajman, and the rest of the UAE. Wall Paneling & Cladding reduce a building's maintenance needs and costs to help restore a clean and fresh look by increasing your savings by eliminating the need for regular building maintenance. Let's take a look at some of the most impressive and incredible features & characteristics of wall coverings in the UAE:
Prevent Water Damage & Leaks

Increase the Life and Value of Your Space

Decorate, Renovate, or Update Your Walls

Magnify The Interior Design of your space

Protect Your Walls From Weather Changes
If you're interested in our Wall Cladding installation service, contact us today.
DubaiCarpetShop.ae takes pride in manufacturing, selling, supplying, and retailing the highest quality wall coverings in Dubai, Abu Dhabi, Sharjah, Ajman, and the rest of the UAE. We've got all kinds of wall coverings, Wall panels, Wall claddings, Wall paints, Wall wallpapers, Wall tiles, wood, metal, stone Wall Cladding, and more.  We also have a selection of premium wall décor items & accessories to decorate the interior & exterior of a place. In addition, we can offer multiple colors, designs, shades, styles, patterns, and textures of wall covering to our customers. Take your time and call or email us to order Custom Made Wall Cladding Dubai for your home, office, hotel, restaurant, etc. Why Choose our wall coverings & wall decor items? We provide:
24/7 Customer Support

Premium Products

Doorstep Delivery

Installation Services

Free Samples and Quotes

Expert Advice and Consultation