Get Aluminum Skirting Dubai From The Top Notch Firm!
If you're in the market for high-quality aluminum skirting dubai, there's no better place to turn than the experts at our firm. We've been in the business for years and know exactly what it takes to create the perfect skirting for your needs.
Our team of skilled professionals will work with you to create a custom skirting solution that meets all of your requirements. We use only the highest quality materials and our products are backed by a 100% satisfaction guarantee.
So if you're looking for aluminum skirting that's built to last, give us a call today. We're confident that you won't be disappointed in our products or our service.
We Design Superior Quality Aluminum Skirting
Aluminum skirting is the perfect way to finish off any space. It is strong and durable, yet has a clean and modern look that can complement any style. We design our skirting to be superior in quality, so you can be confident that it will add value to your space. our aluminum skirting that is perfect for both residential and commercial applications. Our skirting is made from high-quality materials and is built to last. We offer a variety of colours and styles to choose from, so you can find the perfect match for your space.
Aluminum Skirting Dubai is a great way to add value to your space. It is durable, low-maintenance, and looks great. If you are looking for an aluminium skirting solution, then we urge you to consider our superior quality products.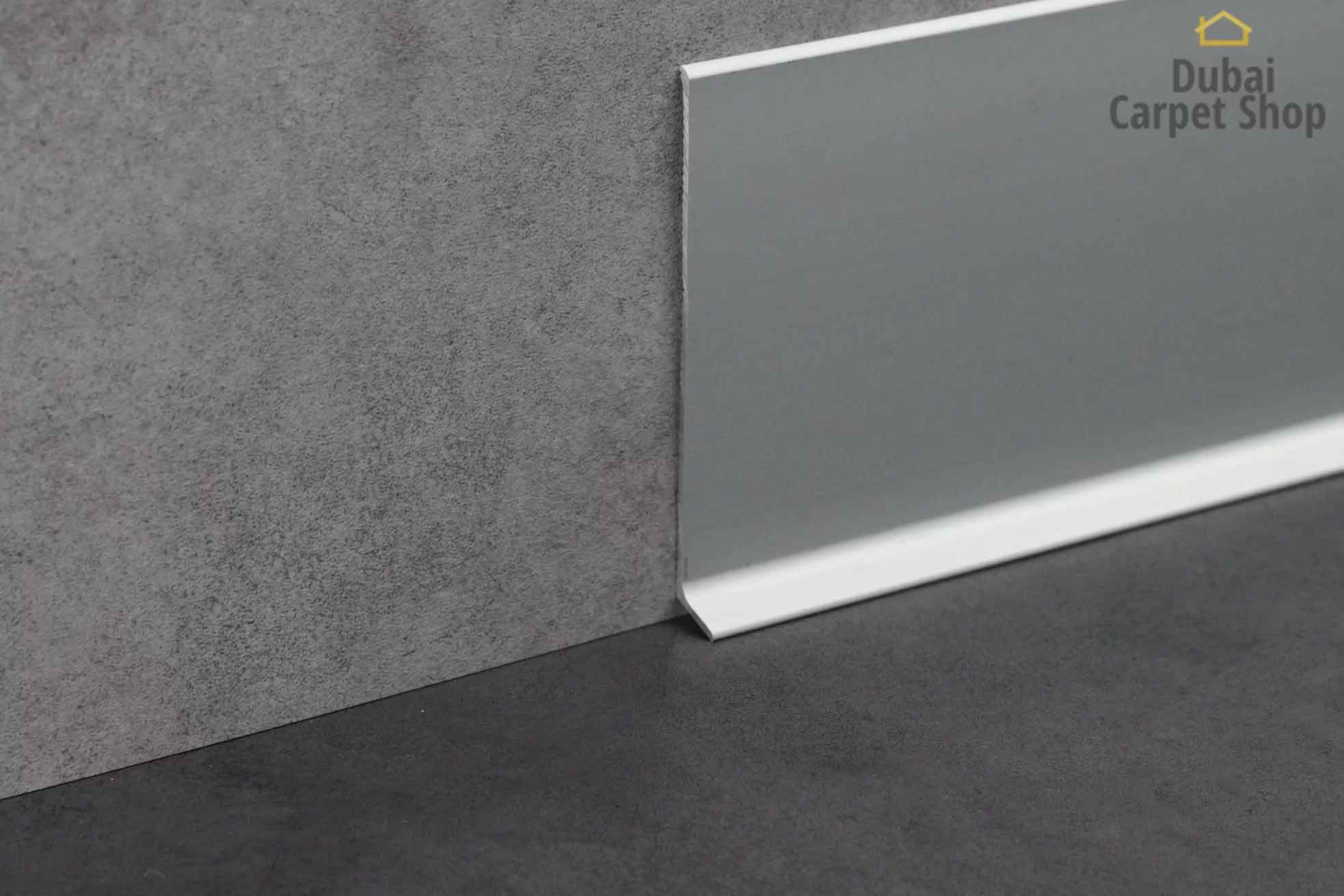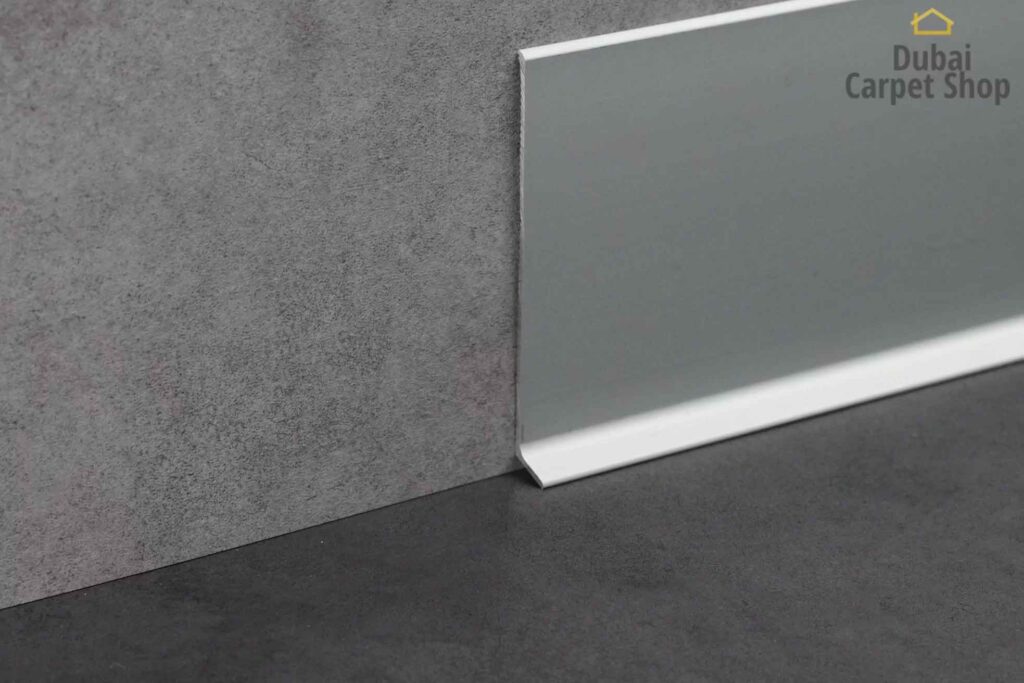 Glance At Our Effective Features Of Aluminum Skirting
Aluminum Wall Skirting is an excellent way to finish the exposed foundation of a home. It is also an effective way to protect the foundation from the elements and potential damage. There are many benefits to using aluminum skirting, which is why it is becoming a more popular choice for homebuilders and homeowners alike. Some of the benefits of aluminum skirting include:
 Easy Installation: Aluminum skirting is very easy to install, which makes it a great option for do-it-yourselfers.
 Affordable: Aluminum skirting is more affordable than other types of skirting, such as vinyl or wood.
 Durable: Aluminum skirting is very durable and will last for many years.
 Low Maintenance: Aluminum skirting is very low maintenance and does not require much upkeep.
If you are considering high-quality skirting, be sure to consider aluminum skirting for its many features and benefits.
We Offer Aluminum Skirting At Affordable Rates!
We offer aluminum skirting at affordable rates! Our skirting is made of high-quality materials and is designed to last. If you're looking for an affordable way to improve the look of your home, our skirting is the perfect solution. ! We offer a variety of different sizes and styles to choose from, all at very affordable rates.
Aluminums skirting is a great way to protect your home from the elements. It is also very durable and low maintenance, making it a great choice for busy families.
If you would like to learn more about our Led aluminum skirting products, please visit our website or give us a call today. We would be happy to answer any of your questions.
Contact us today to learn more!
If you're interested in our Aluminum Skirting installation service, contact us today.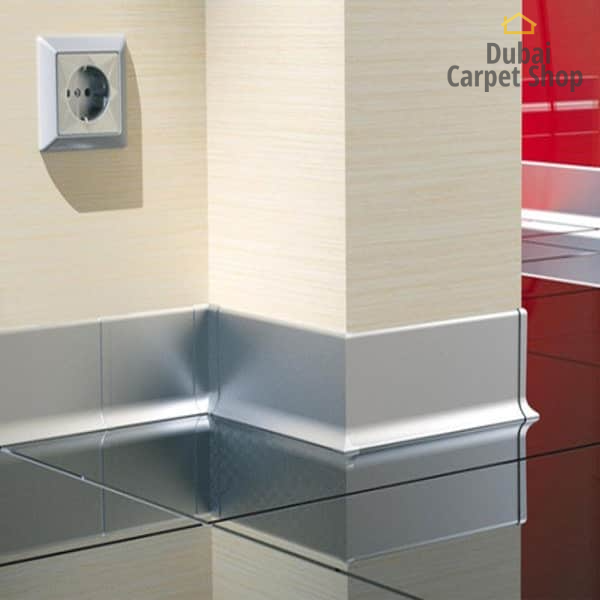 If you're looking for high-quality Aluminum Skirting, dubaicarpetshop.ae is the perfect place to shop. We offer a wide selection of Aluminum Skirting at competitive prices, so you're sure to find the perfect product for your needs. Plus, we offer free shipping on all orders. So you can rest assured that you're getting the best possible deal.
When you buy from us, you can be confident that you're getting the best products on the market. Our team of experts carefully curates our selection to ensure that we only offer the highest quality products. And if you ever have any questions or concerns, our customer service team is always available to help.
So why wait? Shop dubaicarpetshop.ae today and see the difference for yourself!
Frequently Asked Question
It depends upon the thickness of the Aluminum Skirting. If your skirting is 22 gauge or thinner, use a sharp pair of tin snips. And, if your skirting is 22 to 16 gauge, use a stationary sheet metal shear. For more information, get in touch with our experts.
Shadow Gap Skirting is an ideal alternative to skirting boards due to its extremely unique and popular design.
Chamfer, Bullnose, Ogee, Torus, and Ovule are some of the best Skirting to use in residential and commercial places.
Bullnose, chamfer, Square, Georgian, and Ovolo are some of the most popular skirting boards in the UAE.