If you're looking for a way to quickly and easily upgrade the look of your workspace, office curtains dubai may be the solution for you. When it comes to making a good impression in the workplace, the look and feel of your office is key. And one of the simplest ways to improve the look of your office is by installing some new office window curtains.
There are all sorts of different types of office curtains to choose from. So whether you're looking for something sleek and modern or something more traditional, you're sure to find the perfect set of office window curtains to suit your needs. We at Dubaicarpetshop.ae, offer the most sophisticated & elegant collection of office window curtains for you. Get in touch to find out the best pair of curtains for your office!
Our Office Curtains Leaves A Good Impression To Your Visitors
The right type of office curtains in dubai can make a good impression to your visitors. They not only provide privacy but can also add an element of style to the room. Different types of curtains are available in the market, so it is important to choose the right ones for your office.
There are a few factors you need to consider when choosing office curtains. The most important factor is the type of material the curtains are made from. You should choose a material that is durable and easy to clean. Curtains made from synthetic materials are a good option, as they are easy to clean and resistant to stains and dirt.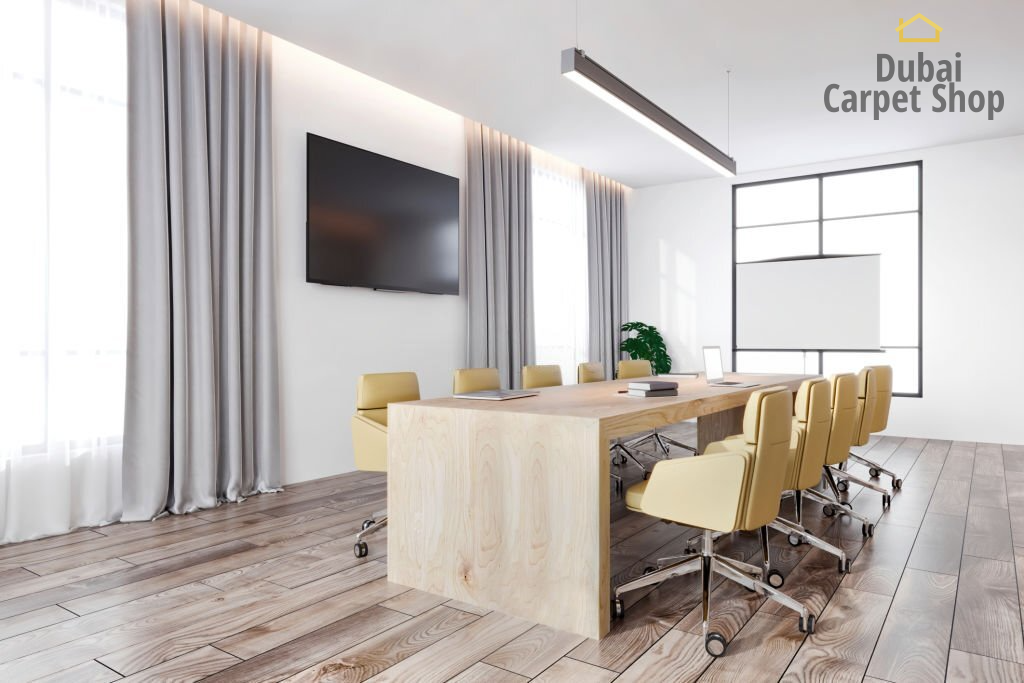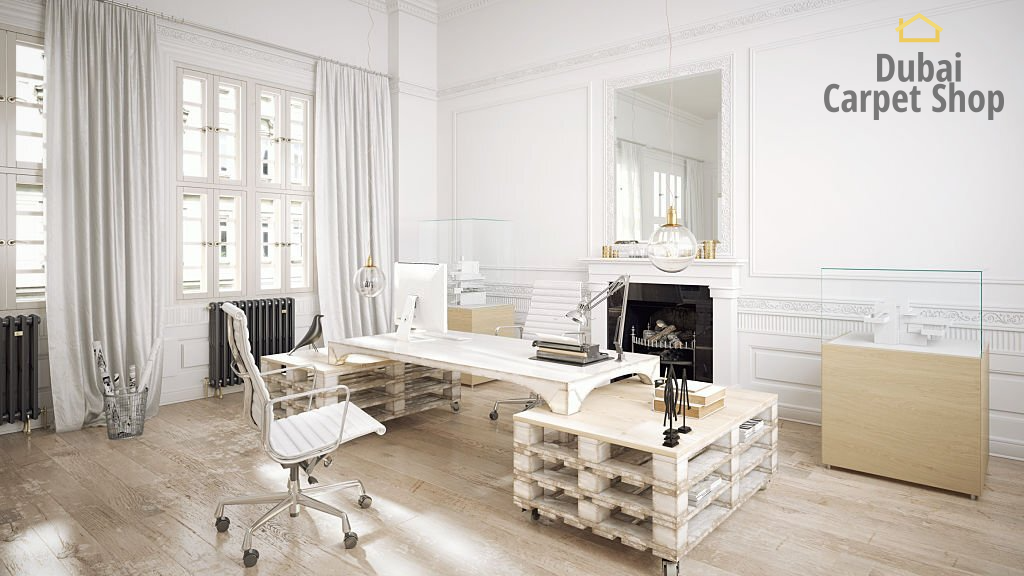 Know About The Features Of Office Curtains
Adding curtains to your office space is a fast and affordable way to give it a facelift. Curtains can make a small room feel larger, and can add some personality to a bland space. They also have practical purposes, like blocking out light and noise.
If you're looking for a way to upgrade the look of your workspace on a budget, consider adding some curtains. There are a variety of styles and colors to choose from, so you can find the perfect ones for your space. When you have guests in your office, the last thing you want is for them to be distracted by an ugly or uncomfortable space. One way to make your office look more professional and put-together is to invest in some good curtains. Curtains for offices can add a touch of personality to a space, and they can also help to block out sound and light.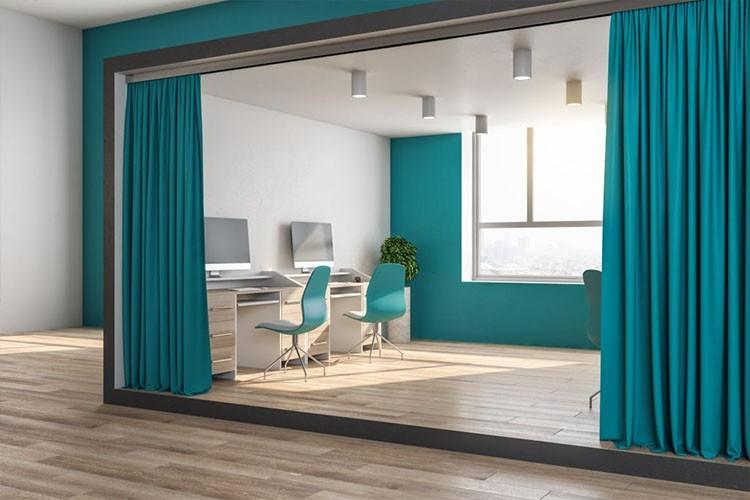 Hire Our Professional Crew To Install Your Office Curtains Perfectly
When you're looking to install office curtains, it's important to find a crew that will do the job perfectly. You need someone who understands the importance of a professional installation and who knows how to handle your specific type of curtain.
Here at our company, we have a team of professionals who are more than capable of handling any type of office curtain installation. We'll come to your business, take accurate measurements, and then install the curtains perfectly. We'll also take care of any necessary cleanup afterwards.
At Dubaicarpetshop.ae we offer the best office curtains. They provide privacy, noise reduction and insulation, and they can make a space feel more professional and inviting. But if you've never installed curtains before, it can be a daunting task.
That's where our professional crew comes in. We have years of experience installing office curtains perfectly, every time. We understand the importance of a quick and seamless installation, so you can get back to work as soon as possible. Contact us today to learn more about our services, or visit our website to see some of our great work samples!
If you're interested in our Office Curtain installation service, contact us today.
Frequently Asked Question
Linen, Sheer, Blackout, Cotton, and Faux Silk are some of the best curtains for offices and commercial settings.
Yes, they complete the decor and interior design dubai of your place while giving a brilliant touch of beauty and aesthetics to your office.
The only disadvantage of curtains is that they take up more space than blinds and make a room appear smaller. In addition, long curtains can get dirty and are costly.