Get Stunning Outdoor Carpets Dubai For Your Garden
Adding a touch of luxury to your garden is easy with Outdoor Carpets Dubai from our range. Our carpets are made from the best materials to ensure that they are tough, durable and weather-resistant, meaning that they can be used all year round. Furthermore, our carpets are available in a wide range of attractive designs and colors, allowing you to choose the right match for your garden.
Forget about those boring concrete slabs or tiles in your garden. Give it a complete makeover with some amazing Outdoor Carpets Supplier in Dubai from our store! This will not only provide life and color to the room, but it will also keep your feet toasty throughout the cold winter months. Furthermore, our carpets are made of durable, long-lasting materials that can withstand even the worst weather conditions. So hurry and get your order in before it's too late!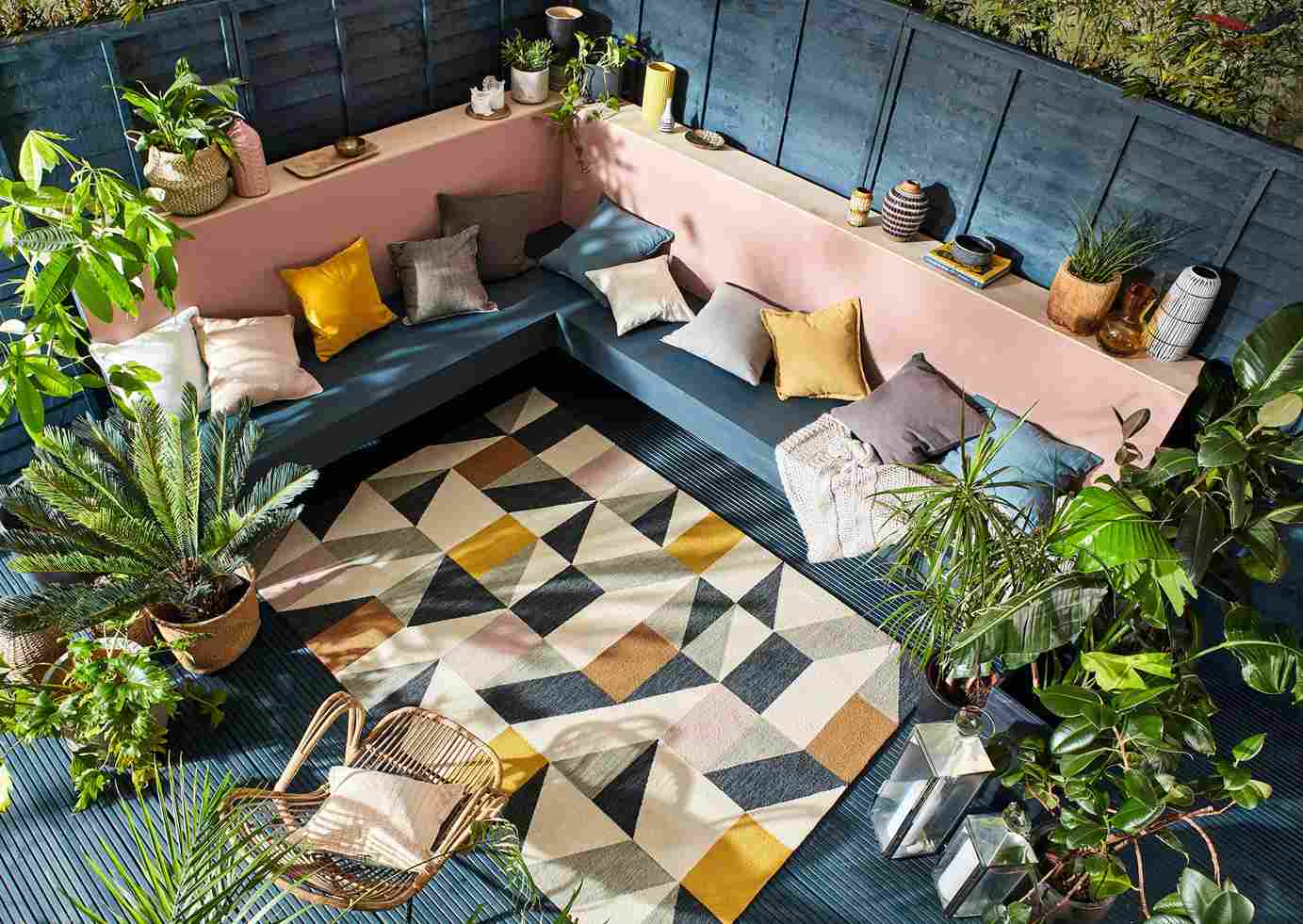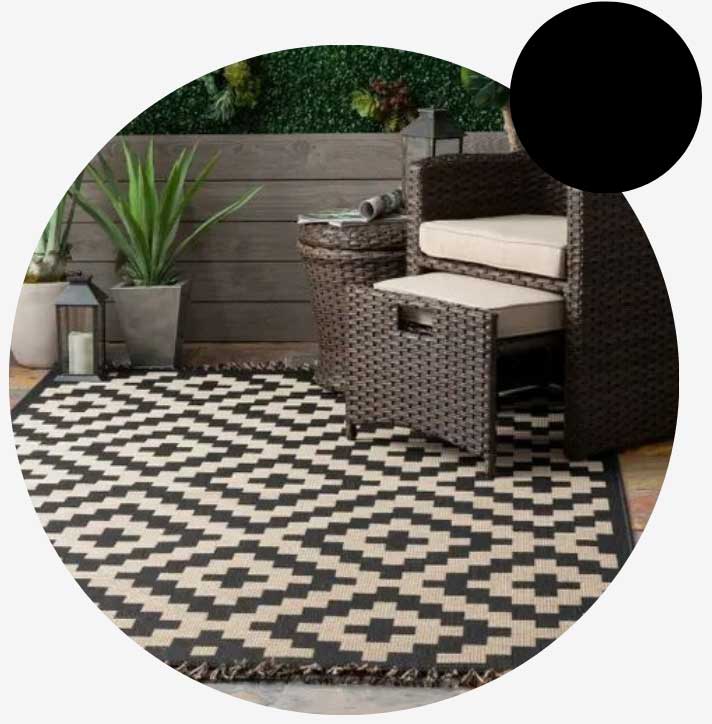 Buy High Quality Outdoor Carpets & Rugs For Your Home And Office
DubaiCarpetShop.ae is manufacturing and selling the highest quality outdoor carpets & rugs at cheap and affordable rates in the UAE. We're proud to offer the finest carpets & rugs to our customers so they can decorate their place. We like to provide our customers with the opportunity to buy the finest carpets from our extensive selection of premium carpets & rugs. In addition, we can suggest some outstanding carpet designs, hues, patterns, textures, and sizes for your outdoor space.
Therefore, explore our website to select and buy the finest carpets & rugs for your gardens, lawns, terraces, and other outdoor places. We'll guide you in choosing the finest carpet, rug, or mat for your space. Whether you're searching for a specific design, pattern, or color scheme for your carpet, rug, or mat, we've got your back. So, take your time, explore our website, select your desired carpets & rugs, and contact us. We'll be happy to provide the best carpets & rugs for residential, commercial, and industrial settings.
Decorate Your Exterior With Our Stunning Outdoor Carpets in Dubai, UAE
The most significant advantage of buying carpets & rugs for your gardens, lawns, terraces, and other places is that they can exaggerate the exterior of your space. You can enhance the attractiveness and grace of your garden and other outdoor areas by adding an elegant touch of custom outdoor carpets & rugs. These carpets brilliantly shine while improving the aesthetic appeal of your space.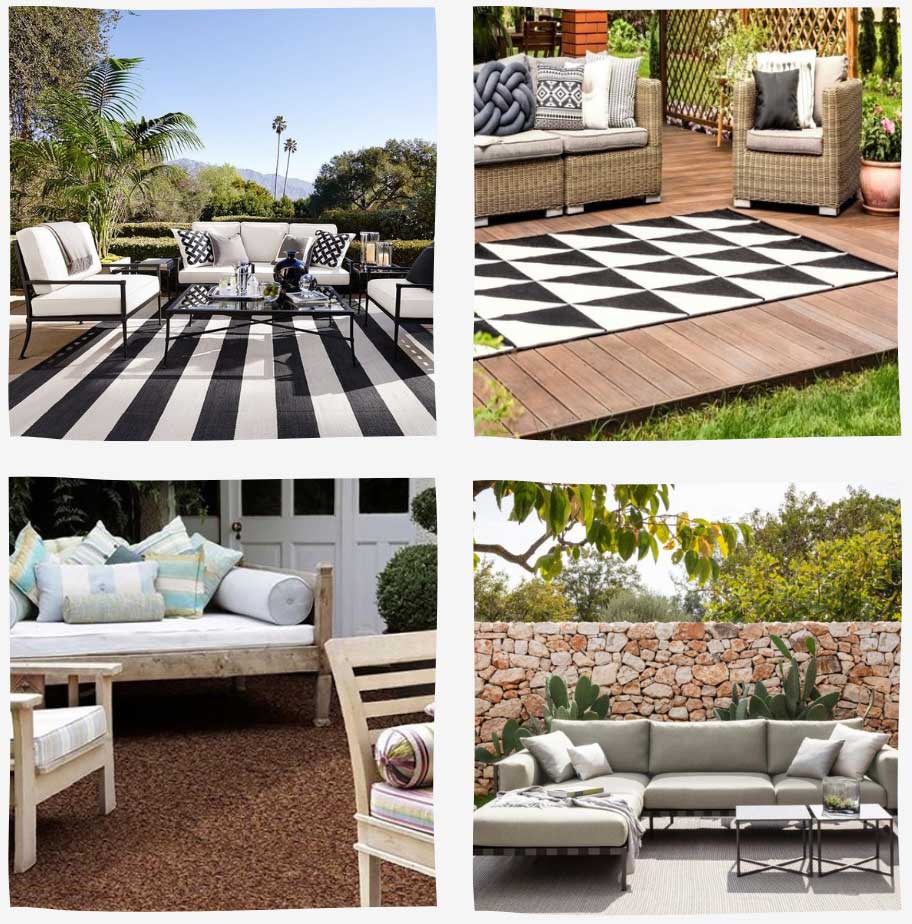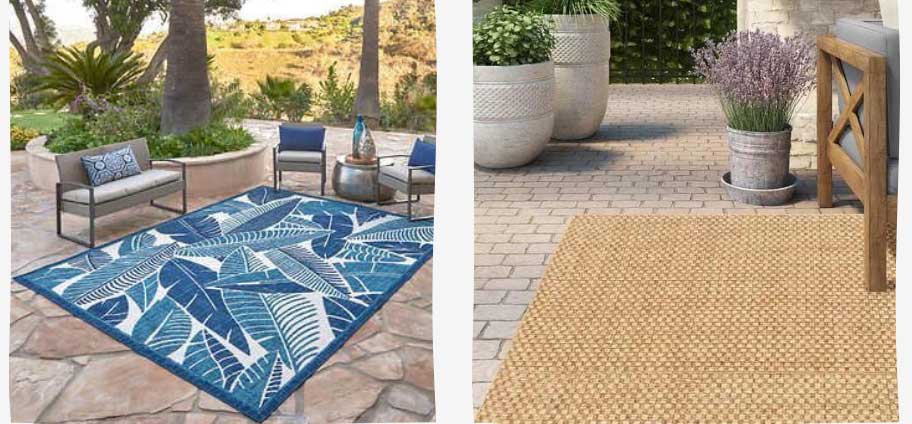 They're the best decorative items with the most innovative approach to magnifying the exterior design of your place in Dubai. Our beautiful carpets, rugs, and mats will enchant your lawns, terrace, and gardens to make your sitting more comfortable. Our outdoor rugs can enhance the overall ambiance of your outdoor sitting space and make your lifestyle exceptionally effective. In addition, our carpets & rugs consist of a consistent substance called polypropylene to ensure their durability, weather resistance, and long life.
We've got a miraculous selection of Luxury Outdoor Rugs & Mats in synthetic textiles, brilliant hues, stunning designs, and aesthetic appeal. Outdoor Carpet Mats consist of nylon, polyester, sisal, and more components to increase sustainability and durability. Therefore, our outdoor rugs, mats & carpets are the perfect option for your spaces because they can withstand adverse weather conditions.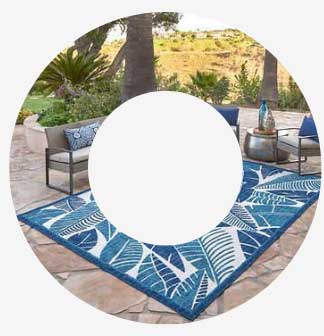 Decorate Your Exterior With Our Stunning Outdoor Carpets in Dubai, UAE
We at Dubai Carpet Shop are proud to offer our customers the finest outdoor mats from our extensive collection. These carpets & rugs can easily endure heavy foot traffic and severe climates.  They also resist stains, dust, and derbies to ensure their long life while enhancing the decor of your place. Therefore, let's take a look at some of the most outstanding and noticeable features of the Best Outdoor Carpets & Rugs: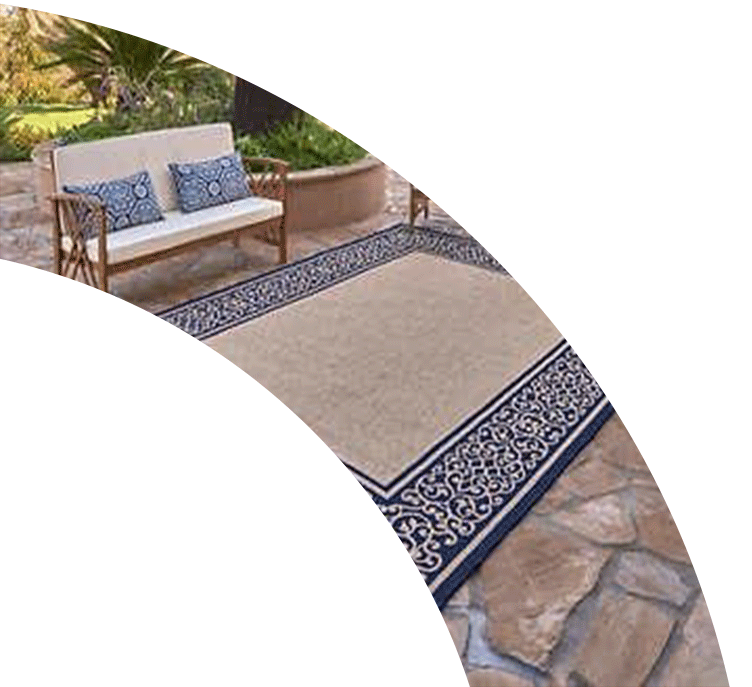 We Sell The Finest Outdoor Carpets & Rugs At Affordable Rates in Dubai, UAE
Explore our website to check out our gallery to select & buy the finest carpets & rugs for your place. We've got several outdoor rugs to offer our customers in their favorite color schemes, designs, and patterns. So, take your time and buy the finest Outdoor Carpet Dubai for your space at cheap and affordable rates in the UAE. Our Products & Services are available in Dubai, Ajman, Abu Dhabi, Sharjah, and the rest of the UAE. Therefore, without wasting a single second, get in touch with us. We'll provide free samples, quotes, and consultations to our customers before they purchase our luxury Outdoor Rugs Dubai so they can make a good choice.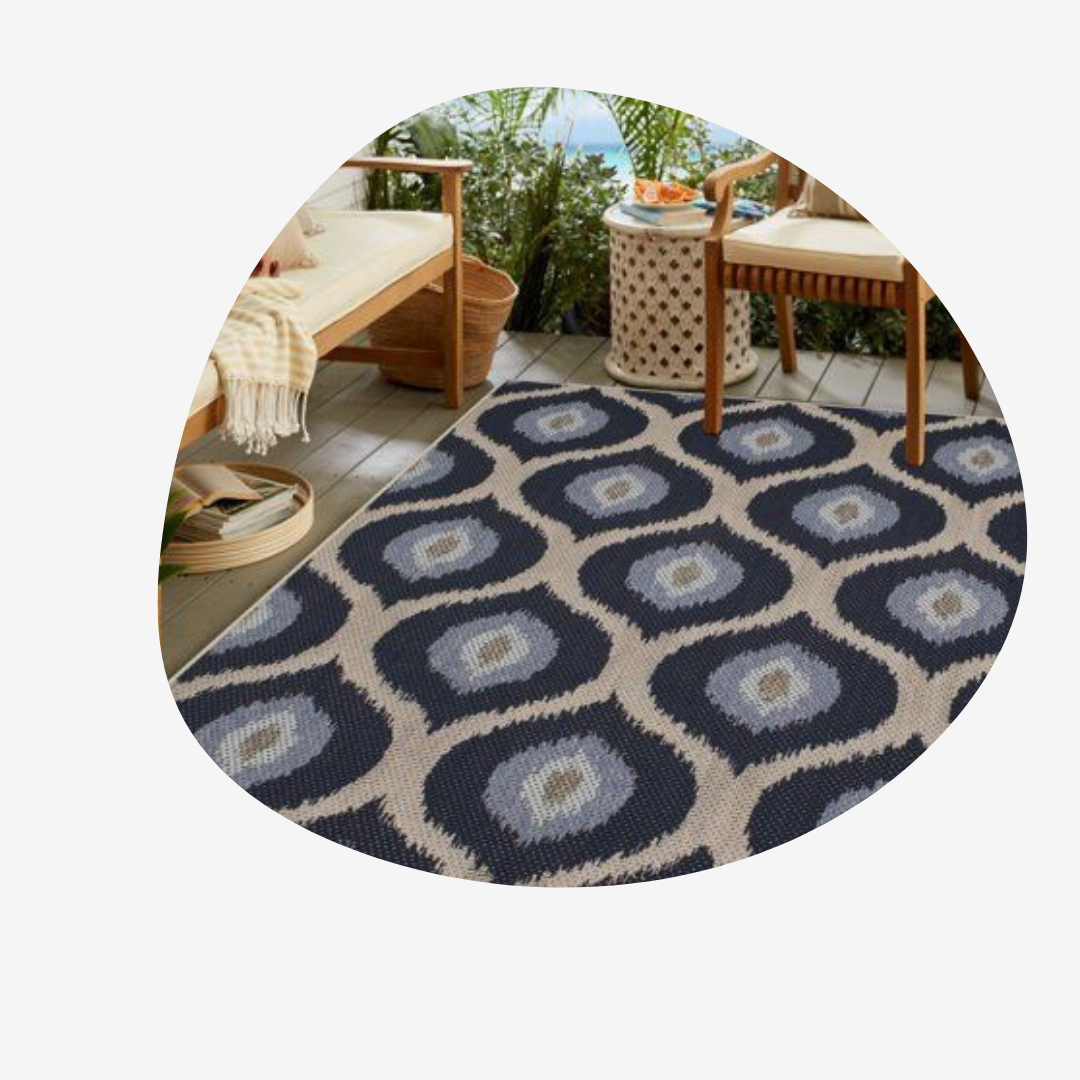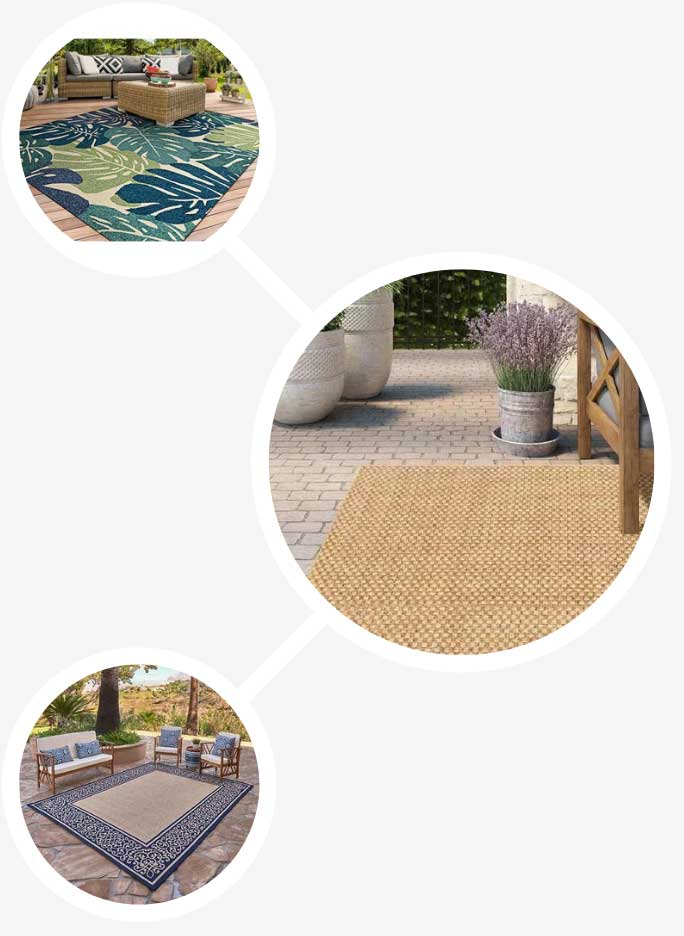 We Supply Top-Rated Outdoor Carpets All Over In Dubai
There are many reasons to love the great outdoors, but one of the best reasons might be the opportunity to roll out an outdoor carpet and enjoy its softness and comfort. If you're looking for a top-rated outdoor carpet mat to take your enjoyment of the great outdoors to the next level, you've come to the right place.
We Supply Top-Rated Outdoor Carpets Dubai All Over In Dubai is a leading supplier of high-quality carpets for both indoor and outdoor use. We have a large assortment of carpets in a variety of colors, textures, and designs to pick from. We provide a wide range of colors and styles so you can select the right carpet for your outdoor space.
Dubaicarpetshop.ae is one of the leading companies in Dubai offering a supreme range of carpets for outdoor and indoor use. When looking for a quality and affordable Outdoor Carpet in Dubai, look no further than us. Our carpets are constructed of the highest quality materials and are built to resist the most extreme climates. We design, produce, and install high-quality carpets at reasonable prices. Moreover, if you are still unable to decide which type of Best Carpets In Dubai you should go for then we also offer free expert consultation. Discuss, decide and then order your desired carpet and get a free quotation today!
If you're interested in our Outdoor Carpets installation service, contact us today.
Frequently Asked Question
Outdoor Carpets are designed to endure heavy foot traffic and weather conditions, but they are not completely water or mold-resistant. The majority of outdoor carpets are resistant to mold and mildew. In addition, Stains can be caused by leaves and dirt within their fibers as a result of rain and snow.
One should not leave the outdoor carpet in the rain because it will result in mold and mildew formation. In addition, dirt, leaves, and food crumbs will get trapped within the fibers and the carpet will become moldy.
Yes, Outdoor Carpets can get wet, but they should be kept dry as much as possible. If they get wet, they should be allowed to dry thoroughly before they are used. If not, they can cause mildew and mold formation.