Get Custom Made Wall Panel Designs For Your Home & Office
Wall Panel Designs are both functional and decorative, providing thermal and acoustic insulation while giving your walls a uniform & luxurious appearance. These wall panels have some degree of durability or ease of interchangeability and no size limit.
Best of all, composite wall panels come in multiple colors, designs, shapes, and patterns to suit your styles, needs, and preference. Well-designed wall panels can bring high-quality aesthetics to your walls. 
These panels suit the needs and tastes of every homeowner whether you choose wood paneling, fabric, or engineered stone, wall panels provide a pleasing surface and extra character to a room.
Therefore, If you want to buy Custom Made Wall Panels For Your Home, Office, Hotel, and other places, get in touch with us. We at DubaiCarpetShop.ae are the most significant manufacturers, sellers, distributors, and retailers of custom wall panels in Dubai and other parts of the UAE.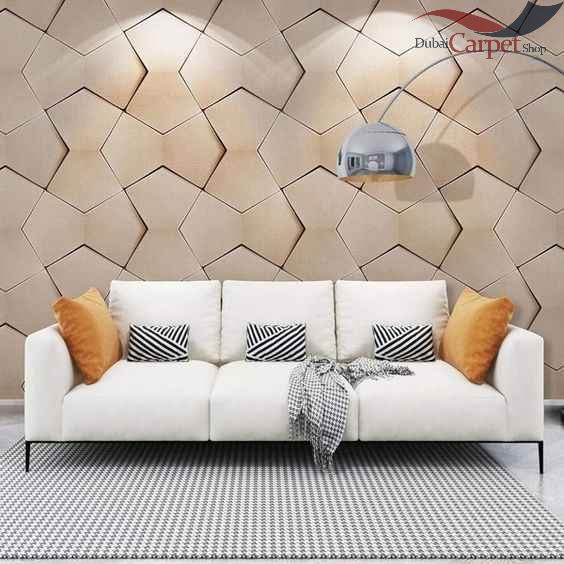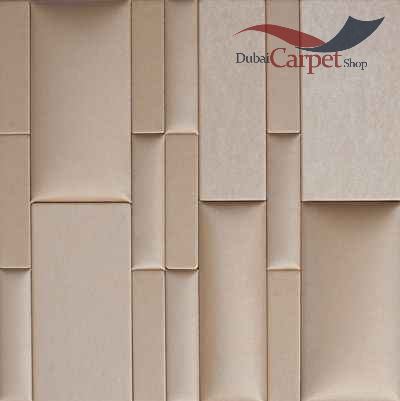 Decorate Your Walls With Custom Made Wall Panel Designs
Want to decorate your walls with something beautiful? Well, we've got the finest wall panel designs for our customers so they can select and order their favorite designs & colors of wall panels. Wall Panels have a surprising amount of durability and adaptability to magnify the style, character, textures, hues, patterns, and overall interior design. Our 3D Wall Panels are reasonably priced and popular due to their stunning designs & sophisticated colors. Wall paneling is a cost-effective approach to decorating, renovating, or recreating regular homes. We've got several original and astounding wall decorative options for imaginative space ideas wings, from classic to contemporary.
We also offer wood or engineered wood panels, traditional stucco, acrylic panels, Vertical panels, and 3D carved panels to enhance and update the interior of a home. In addition, we can also modify the colors, designs, and sizes of wall panels to fit and brighten your place.
We Provide The Best Wall Panel Designs in Dubai, UAE
We at DubaiCarpetShop.ae have the finest selection of Wall Panel Designs like wood panels, laminate panels, PVC panels, MDF panels, fabric panels, metal panels, etc. We've got different wall panels ideas like horizontal, vertical, and zigzag wall panels, Breadboard Wall Paneling, Board-and-Batten Wall Paneling, Raised and Flat Wall Panels, Concrete or Stone Wall Panels, and Wainscoting With Paneling Designs. 
In addition, we suggest some of the most outstanding wall paneling designs, colors, textures, patterns, and sizes. Get in touch via call, SMS, or email to order the best wall panels at competitive rates in the UAE.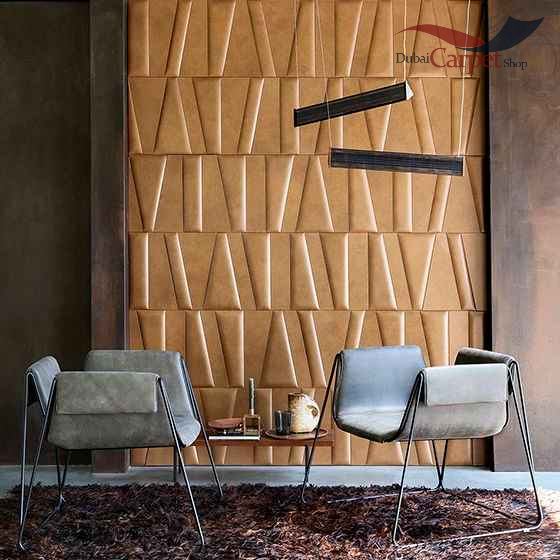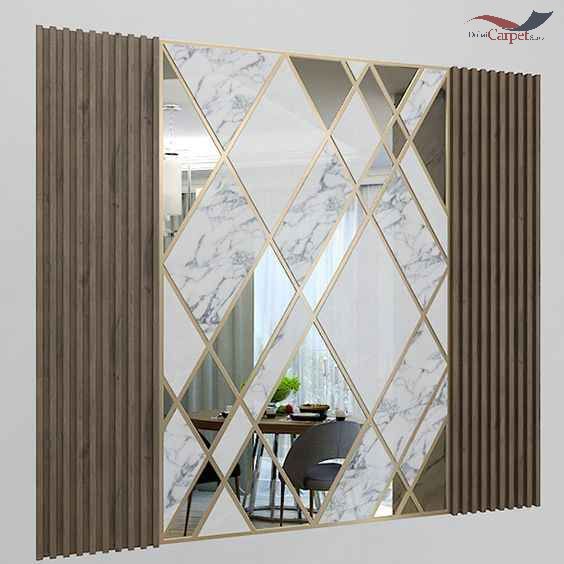 Check Out The Outstanding Features & Benefits Of Wall Panel Designs
Decorative Wall Panel Designs offer many advantages and are a superb choice for your building. From numerous design options to exceptional durability, wall panels provide functional and aesthetic solutions to any space. With such a variety of options, you can easily add high-end sophistication to your place. There are many benefits to installing wall panels, so it's easy to see why it's a popular choice for retail spaces, restaurants, and even home renovations. These panels are also great for DIYers as they are easy to assemble. Here take a look at some of the most outstanding designs of wall panels for your office & home:
Attractive Hues and Brilliant Designs

Enhance The Look Of Your Rooms

Magnify The Interior Designs Of Your Place

Cost-Effective Home Décor Option

Resistant to water, fire, stains, and derbies
We at DubaiCarpetShop.ae are manufacturing, selling, distributing, and retailing the highest quality wall panel designs & ideas in Dubai and other parts of the UAE. We offer the finest wall panels so everyone can decorate their walls however they want. Furthermore, we've got wood, laminate, PVC, MDF, fabric, metal, horizontal, Breadboard, Raised, Flat, Concrete, Stone, and Wainscoting With Paneling Designs. Why Choose Us? We provide:
24/7 Customer Support

Best Wall Paneling Designs

Wall Paneling Installation Services

Free Wall Panel Samples, Quotes, and Consultations

Cost Effective Wall Panels

And much more
If you're interested in our Wall Panel Design Installation service, contact us today.
Frequently Asked Question
First, measure the wall you wish to cover. Next, cut the panels and smooth your walls. After that, apply glue and attach your panels to the wall with screws. Then, fill in any gaps and paint you panels.
Normally, our wall panels have a life expectancy of 20+ years due to their superior durability and robust nature.