Get the best wallpaper repair and installation services in Dubai
We, being the leading wallpaper fixing company in Dubai, ensure that our clients receive the highest quality repair and installation services available in the UAE. We provide you with well-experienced repair personnel to ensure 100% client satisfaction. We are a skilled wallpaper repair business in Dubai that can completely transform the appearance of your interiors.
Our organization can provide you with all of the options for your wall covering at a low cost. You may contact us to handle difficulties like wallpaper removal, wallpaper installation Dubai, the removal of outdated wall coverings, and more. We are always available to assist you right at your door.
Experts Can Help You With The Wallpapering Of Your Interiors
Wallpaper repair & fixing in Dubai is not as simple as you may believe. However, if you contact a professional wallpaper removal business, you can do this work quickly and efficiently. We not only provide excellent repair services, but we also create the ideal wallpaper contrasts and combinations for your interiors.
Our workers take considerable care throughout their work to ensure that your interiors have the most appealing looks. Don't be concerned if your room has more tough corners. Our skilled fixers have received extensive training and are capable of completing the task in such locations as well. For wallpaper Fixing Abu Dhabi, we use a step-by-step approach that ensures your interiors have a robust and long-lasting appearance.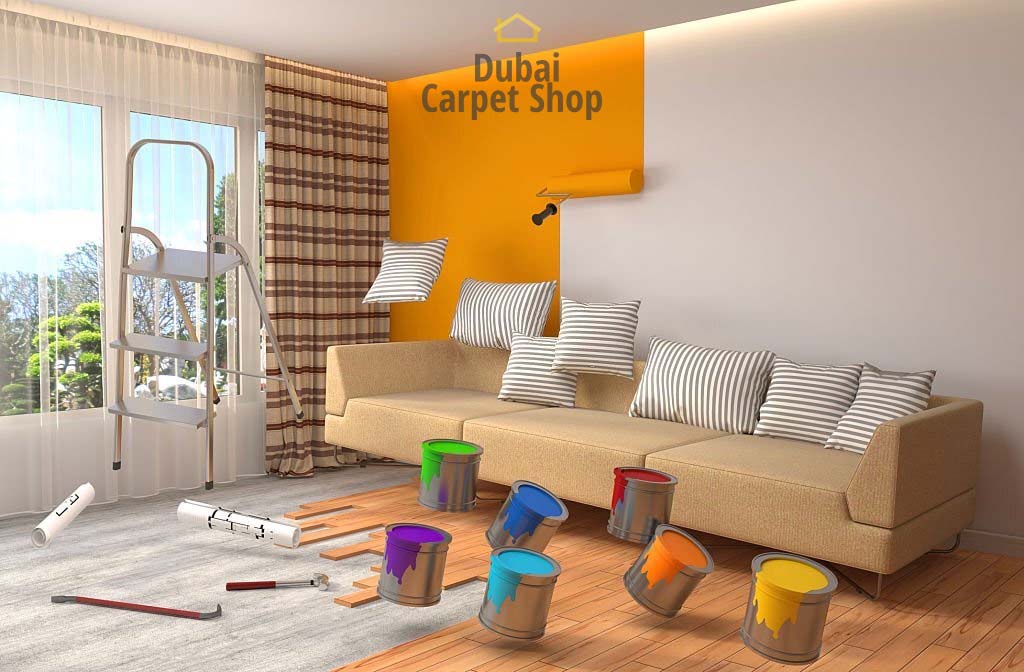 Adorn Your Interiors With Our Wallpaper Fixing Services!
We constantly install trendy and elegant wallpapers in your rooms for the greatest interior design. At Dubaicarpetshop.ae, we work hard to provide you with the highest quality installation and product to make your room attractive. We consistently use the greatest textures, vivid colors, and unique designs to give your spaces the perfect look.
We come up with a number of concepts and various designed wallpaper at our store to offer your spaces an altogether distinct look. We are the most diverse brand in Dubai, with a wide range of products. Our wallpapers offer a great mind-calming and enticing situation that has the ability to cast a spell on the viewers' thoughts
We Are The Top-rated Wallpaper Fixing Dubai Company
As a leading brand, we provide our most expert wallpaper Fixing Dubai and installation services not only in Dubai but also across the UAE. We are the most dependable and qualified wallpaper installation business in the area, and we are ready to help you right outside your door.
Our organization provides the greatest and most hassle-free services in Dubai at extremely low and affordable costs that will not put a strain on your pocketbook. If you're considering wallpaper installation, you can be certain that you'll be in good hands with us.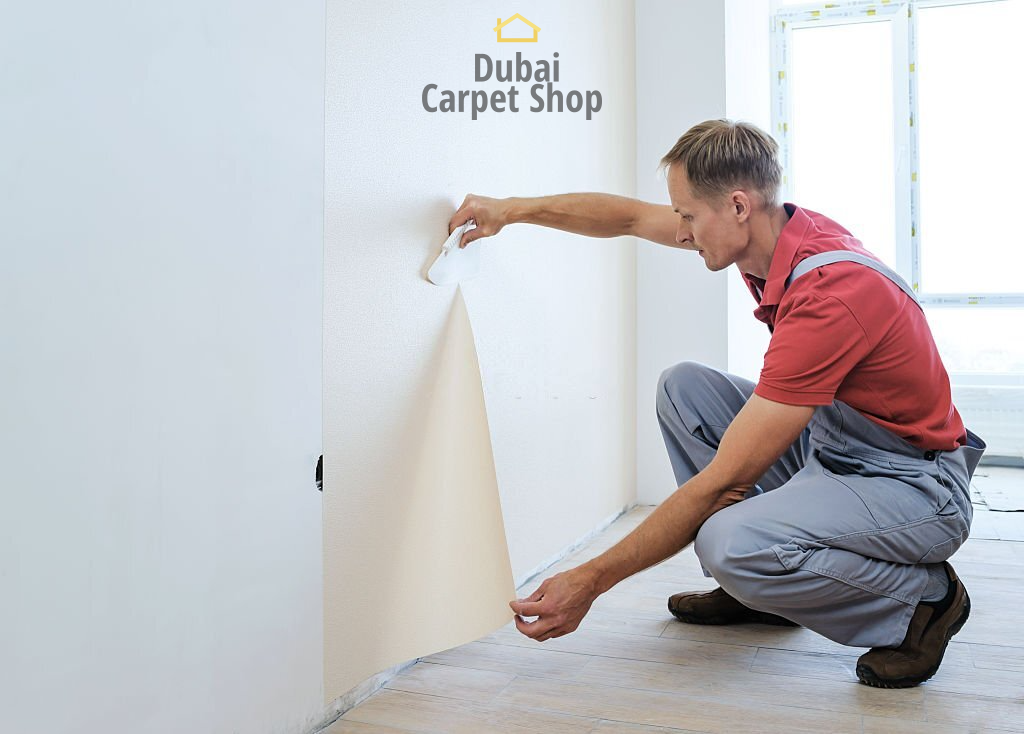 At Dubaicarpetshop.ae, We are the top brand in Dubai that offers the best wallpaper Fixing services. We are always ready with our socks pulled up to provide you with the greatest installation services at your doorstep, thanks to our professional, highly-trained, and well-experienced personnel. 
Aside from installation services, we also provide various discounts and other repair services.
We also provide free estimates and prices for any job. Our courteous customer service representatives are here to answer your inquiries and concerns 24 hours a day, 7 days a week. So, what exactly are you waiting for? Call us right now to get your wallpapers put correctly and creatively!
If you're interested in our Wallpaper Fixing installation service, contact us today.
Frequently Asked Question
There are different methods to fix the wallpaper on the walls but the most efficient way is to call an expert. Hire us so we can help you with the wallpaper fixing or repairing.
It depends upon how much your wallpaper is damaged. Many companies offer different repair rates and the average cost is between 100$ and 1300$. Call us if you want to hire an expert for repairing the wallpapers of your place.
First, moisten the damaged area then slowly lift the seams away from the drywall. Next, put a small amount of adhesive in the loose area. After that, use the Wallpaper Smoothing Tool to reseal the seam in place. Lastly, go over the seam area with a wallpaper seam roller and use a damp sponge to clean excessive adhesive.