Buy The Best Customize Wooden Skirting Online Fron Us!
As the prominent wooden skirting board supplier in UAE, we are proud to offer an extensive range of high-quality and beautiful customize wooden skirting dubai boards that will suit your every need and style. With our online purchasing system, you can now shop for your desired skirting boards with ease and convenience.  We specialize in custom woodworking, and our skirting is made from the highest quality materials. We know that no two homes are alike, and we want to help you create a uniquely beautiful space that reflects your personal style. Whether you want a specific wood species, finish, or size, we can create a customized skirting solution that meets your needs. Plus, we can customize it to your exact specifications. So if you're looking for the best, then look no further than us.
Our Customized Wooden Skirting Is Perfect To Embellish Your Space!
If you're looking for a beautiful and unique way to finish off your space, look no further than our customized wooden skirting! Our skirting is made from high-quality materials and can be customized to fit your space perfectly. Our wooden skirting is the perfect solution! Made from high-quality wood, our skirting is durable and long-lasting. 
Plus, our skirting is available in a variety of colors and finishes, so you can find the perfect match for your home. Whether you're looking for a traditional or contemporary look, our skirting is sure to add a touch of elegance to your home.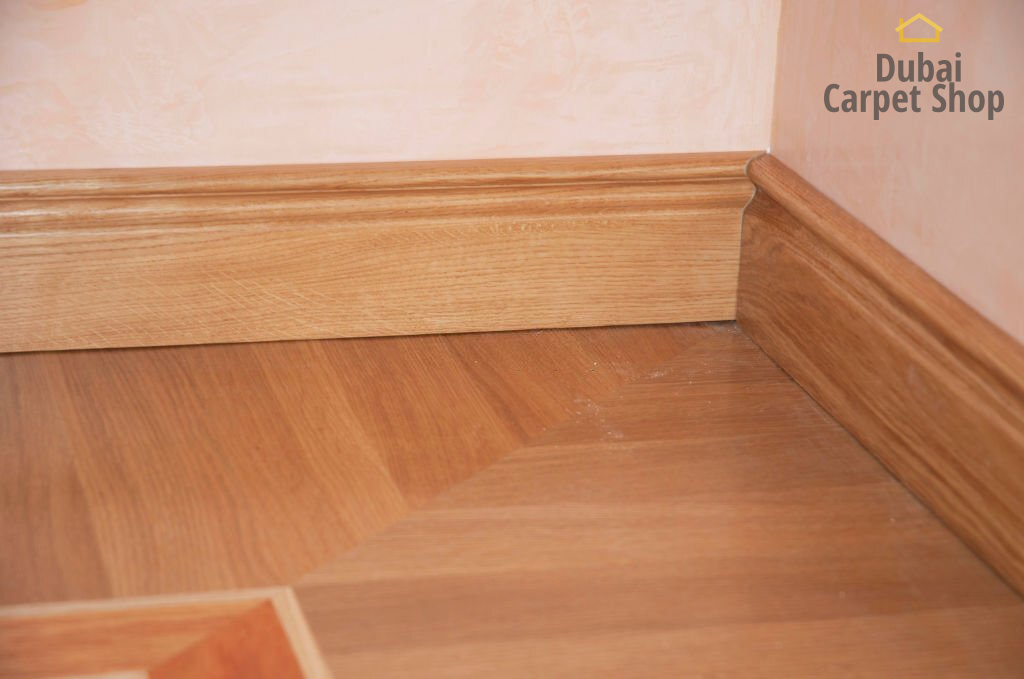 What Are The Perks Of Our Customized Wooden Skirting?
As lovely as our hardwood floors are, they can leave something to be desired when it comes to style. That's where our customized wooden skirting comes in! Not only does it add a touch of elegance to your home, but it also has a number of other benefits. 
Customized wooden skirting can be made to match any decor and can be stained or painted to match any color scheme. Wooden skirting is also very durable and can last for many years with proper care.
Another benefit of customized wooden skirting is that it can be made to fit any size home. Whether you have a small home or a large one, customized wooden skirting can be made to fit your specific needs. This means that you won't have to worry about gaps or open spaces that can let in drafts or unwelcome critters.
We Are Handy In Installing Customized Wooden Skirting
There are many benefits to having customized wooden skirting installed in your home. Wooden skirting Dubai can add an elegant touch to any room and can also help to protect your walls from scuffs and scratches. Additionally, wooden skirting can also help to insulate your home and keep your floors clean.
If you are considering having wooden skirting installed in your home, be sure to consult with our professional team to ensure that it is installed correctly. With our proper installation, your wooden skirting will last for many years and will add value to your home.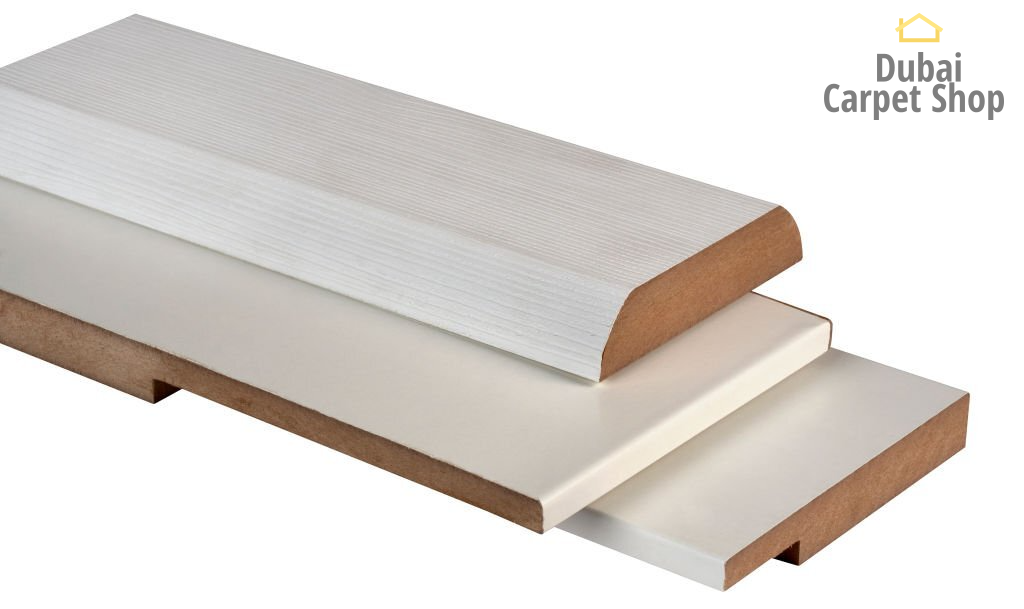 There are many reasons to choose dubaicarpetshop.ae as your go-to source for customized wooden skirting. Our team of experienced craftsmen have been perfecting the art of woodworking for centuries, and we only use the highest quality materials to create our products. We understand the importance of having a beautiful and functional home, and we take pride in helping our customers create their perfect space.
In addition to our high-quality products and experienced team, we also offer a wide range of customization options to make sure you get exactly what you want. . We also offer competitive prices and fast, friendly service. So when you're looking for the best place to buy customized wooden skirting, be sure to choose dubaicarpetshop.ae.
If you're interested in our Customized Wooden Skirting installation service, contact us today.