Do you want to purchase the Best Artificial Grass Dubai at affordable prices in the UAE? If yes, visit Dubai Carpet Shop. We're among the Top Notch Manufacturers and Suppliers of Fake Grass in Dubai, Abu Dhabi, Sharjah, and all over UAE. This Grass is also known as Synthetic or Fake Turf in Dubai and Abu Dhabi. We aim to provide the Highest Quality Synthetic Grass at cheap rates in the UAE.
Synthetic Grass in Abu Dhabi can magnify the beauty of your gardens and lawns. Our Fake Grass prevents water pollution by draining all of the water through the carpet without damaging it. There are no environmental factors that cause them to fade or become damaged. One can avail of our Synthetic Grass Carpets by visiting our website. We provide the Highest Quality Artificial Grass Carpet Rolls for both your commercial and residential places like Playgrounds, Balconies, lawns, etc.
Enjoy Striking Features of Artificial Grass Carpets at Low Costs
Artificial Grass Dubai has numerous advantages over genuine lawn grass, especially our product's looks and feels. And it's fantastic for kids on top of all that. Here are some major benefits of using Fake Turf in Dubai:
Waterproof
Weatherproof 
Lush Green Color
Aesthetically Beautiful
Increase the beauty of your place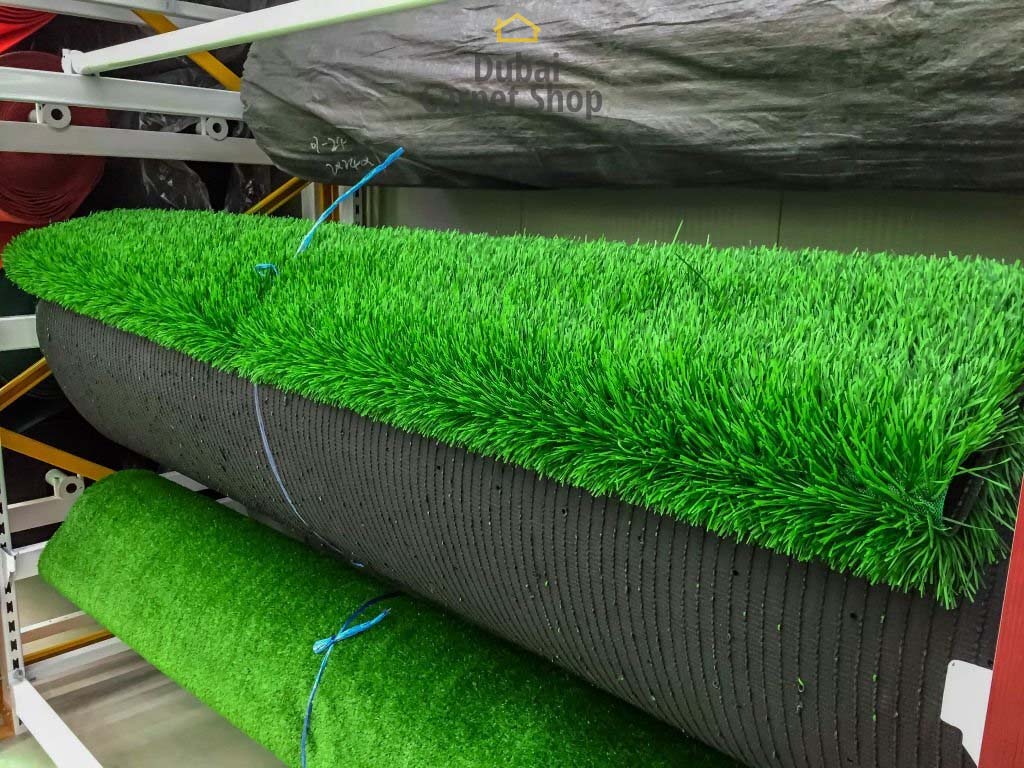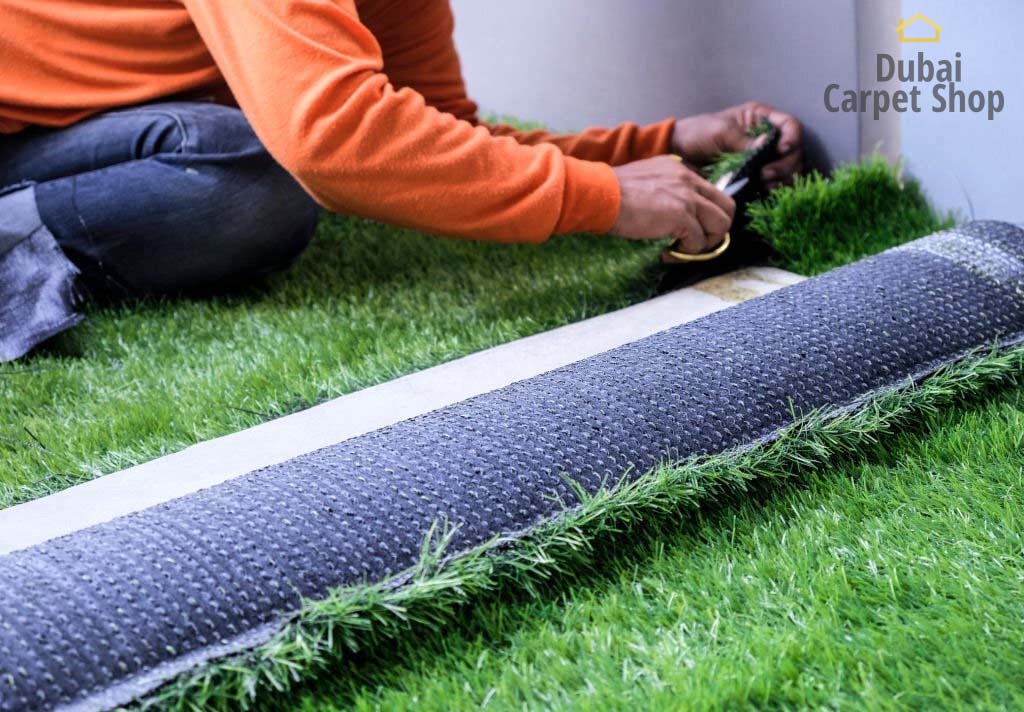 We're the Best Synthetic Grass Carpets Suppliers in Dubai
Dubai Carpet Shop is the among Top Manufacturers, Suppliers, and installers of Synthetic Turf in Dubai. Fake Grass Dubai is ideal for a variety of locations, including homes, gardens, balconies, lawns, nurseries, playgrounds, etc. Along with landscaping grass, we also supply and install Astro Turf for football fields in Dubai, UAE. 
As a leading brand in the UAE, we provide the Best Artificial Grass installation services in the UAE. We help our customers find quality products at affordable costs by assisting them from product selection to installation. You can also get free samples from our online carpet shop before you buy something. Contact us via email and phone call to reserve free samples of high-quality artificial grass in the UAE.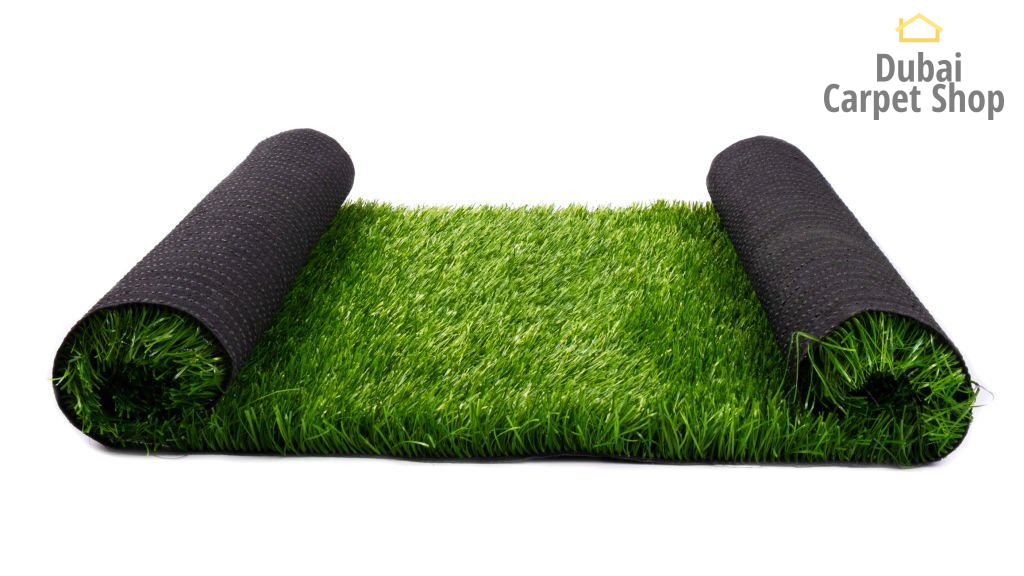 Hire Us for the Finest Artificial Grass Installation Services in the UAE
We are well known for providing affordable Synthetic Turf in Dubai, but we are also well known for our fake grass installation services in the UAE. Our Professional Team is skilled, and our priority is to satisfy all the needs of our customers. We not only install Synthetic or Fake Grass in UAE, but we also clean up all the debris, stains, and dust in them. In addition, we provide installation discounts to customers who purchase Artificial Grass Abu Dhabi from us.
High-Quality Fake Turf
Unlimited Options
Satisfied Customers
Free Sample and Quotes
Trained and Experienced Staff
Best Installation Services
Budget Friendly Products and Services
Dubai Carpet Shop is the premier manufacturer and supplier of the Highest Quality Fake Grass in the UAE. We've more than 10 years of experience in creating and providing high-quality Synthetic Turf in Dubai & Abu Dhabi at reasonable prices. Our selection of Custom Made Artificial Grass Carpets feels and looks extremely real and gives your spaces a stunning and useful appearance. 
We are confident that our Artificial Turf is the Best for residential and commercial places in the UAE. We provide free samples, and quotes of our Lawn Synthetic Grass throughout the UAE.
If you're interested in our Artificial Grass installation service, contact us today.
Frequently Asked Question
First of all, wash your artificial grass with warm water and mild detergent or vinegar. Next, use a damp sponge to get rid of spills.
If you want to stick your Artificial Grass to a 4m wide area, use Artificial Grass Dubai joint tape to stick your grass carpets.