Get The Best Quality Mosque Carpets Dubai From Us!
You've probably seen a lot of rugs and carpets in the marketplaces, but Mosque Carpets and rugs are unique. Although it might be difficult to tell the difference between these and typical carpets, they are not the same, and each has its own distinctive traits. Mosque Carpets Dubai have their own history and worth; they're also known as Holly rugs and carpets since Muslims used to pray and perform religious activities on them.
Mosque Carpets in Dubai have their own unique characteristics and designs. They are stunning in terms of both quality and design; the color schemes and themes are timeless. The patterns and decorations on these rugs are stunning. They are also available in abstract designs, but this is a very uncommon notion; most such carpets include Islamic locations and designs. Some mosques or prayer carpets are only available in plain colors, while some designers and artisans embellish them with unique elements and imaginative ideas to improve the beauty and appearance of Muslim carpets. Ultimately, it is up to the designers and artisans.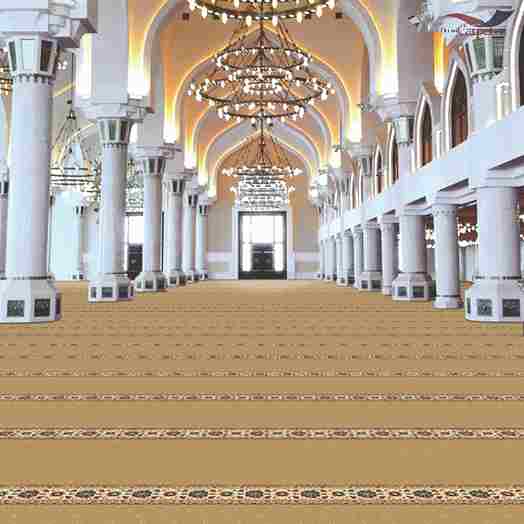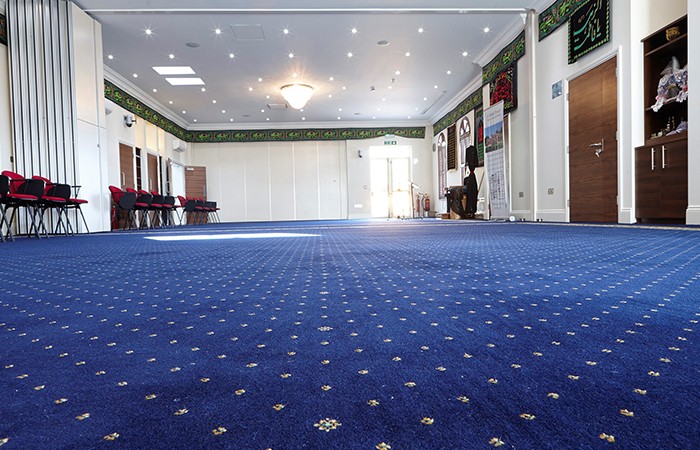 We provide Luxury Mosque Carpets For Your Beautiful Mosques
If you're seeking the greatest carpet for a mosque , you've come to the right place. Before you buy them, you should think about the following considerations. The first is the pattern of your Mosque Carpets Dubai, followed by the size of your mosque or prayer rug.
Last but not least, a Masjid Carpet Dubai material. Any Mosque carpet that is good in terms of design and dimensions, as well as satisfying in terms of quality, is the ideal carpet for the mosque. Here, we'll go over some fundamentals that will undoubtedly assist you in choosing the greatest carpet for your mosque's requirements.
Discover Beautiful Mosque Carpets Designs & Ideas in the UAE
Let's talk about the Mosque Carpets in Dubai patterns in more depth. They ought to be timeless and striking. You don't need to utilize complicated patterns and textures because this is a Mosque carpet, not a regular carpet. When choosing a design, you must use extreme caution.
The texture of the Best Mosque Carpets is really important. You may choose from a variety of stylish solid hues. Let's discuss the material that your masjid carpet is made of now. The majority of these carpets in Dubai are usually composed of cotton and silk, which is why they are so soft and lovely.
Many marketers and artisans specialize in designing Mosque Carpet Supplier in UAE and rugs, but if you're looking for the greatest patterns, quality, size, and material for your Mosque flooring needs, you should go to the Carpet in Dubai. We are well-known throughout the UAE for our high-quality services.
We at Dubaicarpetshop.ae provide the widest selection of carpets as well as expert installation. We provide top-of-the-line made-to-measure Prayer Carpets for Mosques in Dubai.
Our prayer Mosque Flooring in Dubai is crafted from the finest cloth and meticulously weaved.
We provide you with unrivalled design and color options to pick from. With our carpets in a variety of styles, you may adorn and reinvent the Holy atmosphere of the Mosque.
If you're interested in our Mosque Carpet installation service, contact us today.
Frequently Asked Question
A Mosque Carpet typically has a mihrab design, mosque print, and Khana Kabbah, on the head of the rug. The carpet's mihrab is pointed in the direction of Mecca and comes in a variety of textiles, designs, fabrics, colors, styles, and sizes. This type of carpet can enhance the beauty of your mosque and delight your praying experience
Prayer Carpets are distinguished by their traditional and unique designs and sophisticated colors which makes them special and amazing carpets for praying.
Underlayment is crucial if you want a resilient and comfortable carpet to pray. For the utmost comfort when praying, carpets are made comfy and cushioned with underlayments.